DATA BACKUP AND RECOVERY SERVICES IN Maryland, Northern Virginia, and Washington, DC
Data is the heart of your technical infrastructure, but have you considered what happens if (or when) a disaster occurs? Could your business continue to operate as usual? How long would it take you to get things running smoothly again? It's a scary thought, but luckily, it's a situation that's avoidable.
ComTech, your local data recovery solutions expert, offers comprehensive data backup and recovery services. We even include the design and implementation of a business continuity plan using on-site or off-site equipment, so your business will be prepared in a disaster. As an experienced data backup provider, we'll manage and monitor your data backups to ensure you always have access to what you need when you need it. And because we're a family-owned business, you can count on ComTech to provide you with quality service.
Get in touch with us today by calling 301-670-1900 or by contacting us online. You'll quickly realize why businesses of all shapes and sizes in the Maryland, Northern Virginia, and Washington, DC areas trust us with their customized IT solutions.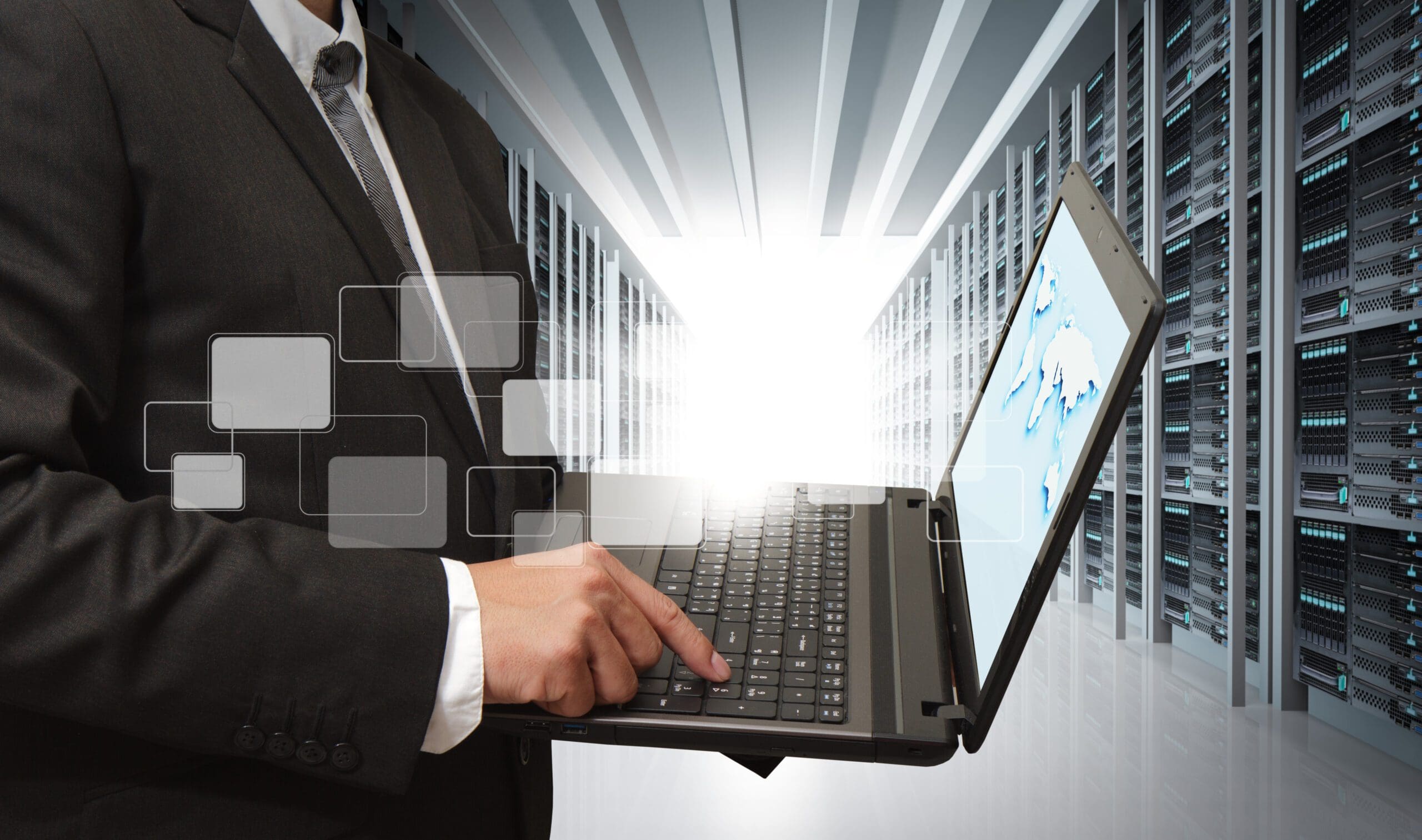 Data Backup and Recovery Services by ComTech
As a managed service provider in Maryland, Northern Virginia, and Washington, DC we combine our products, support, and expertise to deliver a cost-effective and proactive solutions for your IT needs. We apply this approach to our services so that you can focus on running your business and leave the tech stuff to us. Regarding data backup and recovery, ComTech performs comprehensive assessments to determine your business's continuity needs and implements solutions that address a variety of scenarios. We also run tests of the disaster recovery environment throughout the year to ensure everything works as planned. You can trust that your business's data is safe when you work with ComTech.
Why ComTech for Your Data Backup and Recovery Needs?
At ComTech, we're more than just your local IT provider we're your neighbor. That's why we deliver white-glove service to all of our clients. If you are looking for comprehensive IT-managed services in Maryland, Northern Virginia, and Washington, DC that have a personalized feel, look no further than ComTech. We'll treat your business with the integrity it deserves because, as a family-owned company, our service is something we take pride in. When you work with ComTech for your data backup and recovery needs, you get the following:
Comprehensive assessment of business continuity needs
Professionally designed and implemented backup and recovery plan
Protection from ransomware, Crypto Locker, and major viruses
Regularly scheduled backup of all vital data
Backups monitored to ensure proper execution
Thoroughly tested recovery plan
Remote or on-site issue resolution
Don't wait until disaster strikes trust ComTech with your data backup and recovery needs! We'll design a complete and professional backup and recovery plan, so you can focus on running your business and not worry about losing data. Call us today at 301-670-1900 or contact us online to get started.
Let ComTech Make Sure You're Prepared for Anything